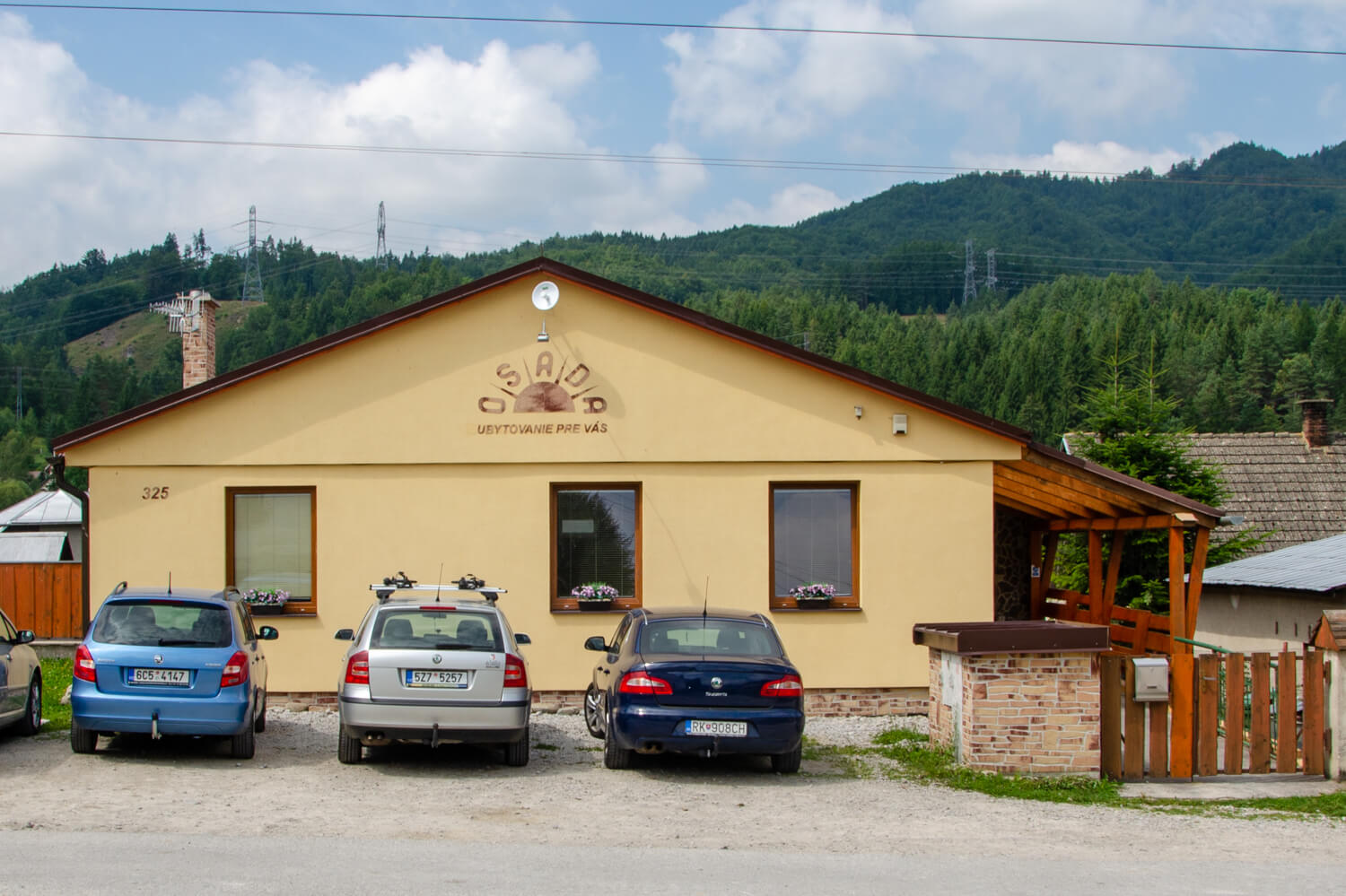 Hostel with standard guesthouse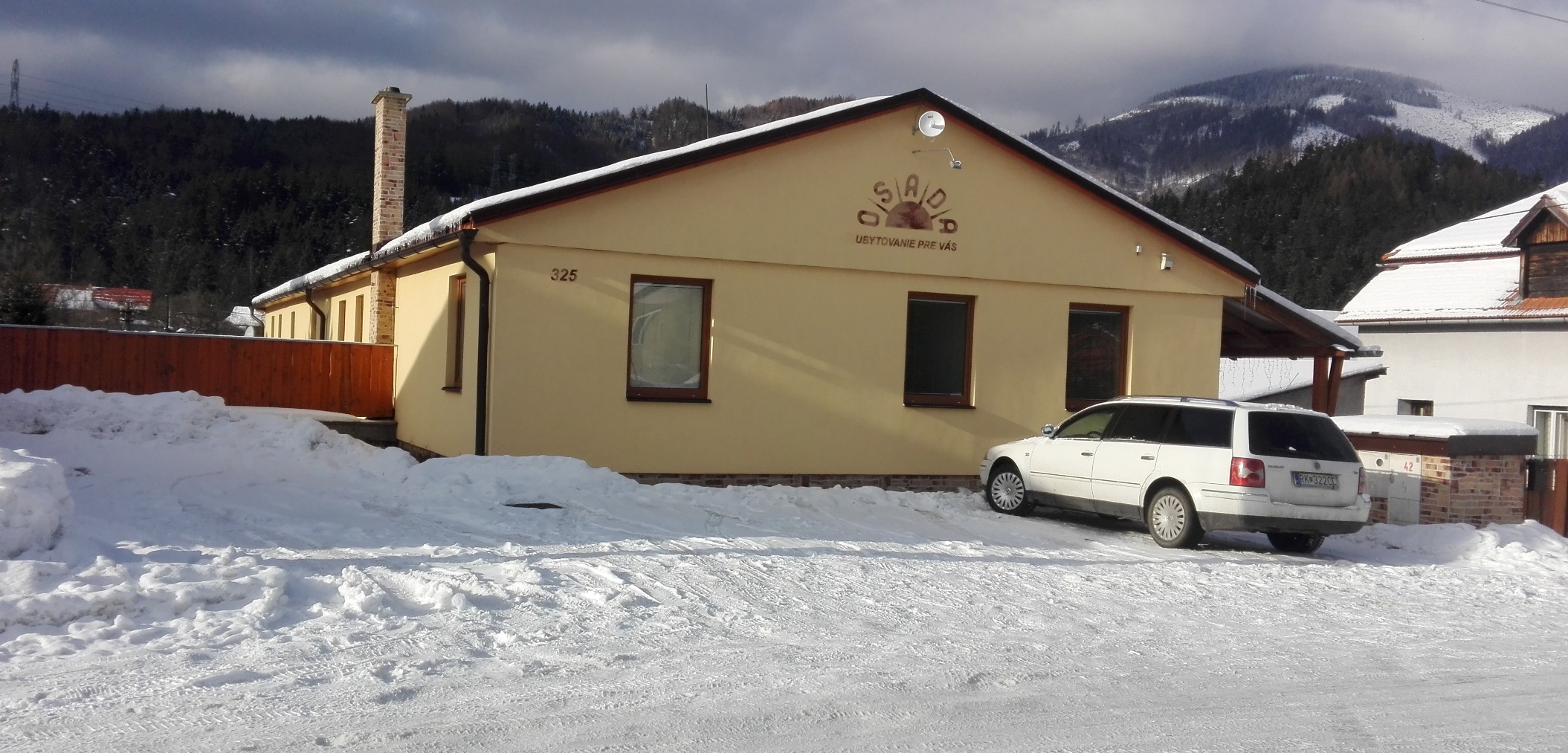 You can find us in the village Liptovská Osada, 16 km south of Ružomberok, towards Banská Bystrica.
We are an excellent starting point for trips to the Low Tatras and Great Fatra. There is a very nice nature with clean air, beautiful in summer and winter.
Our accommodation is easily accessible, usable year-round. According to the season it is suitable for ski stays, school trips, sports camps, hiking, cycling and motoring events. It is suitable for groups but also for family holidays associated with relaxation, trips to the surroundings, picking berries and herbs, in a clean environment of beautiful nature.
Here you can see the whole Liptovská Osada from the drone.
Our hostel is in the opening picture in the bottom left.
author: Michal Rostas
INFORMATION
Accomodation & rooms
Number of rooms 11 pcs: double 3 pcs, triple 1 pcs, 4-bed 6 pcs, five-bed 1 pcs
Equipment:  table, chairs, one – two cabinets with hangers and bedside tables.
Toilet, shower and sink, heated during the heating period with pleasant underfloor heating.
Flat-screen TV.
Quality wifi network included.
INFORMATION
Arrival & Departure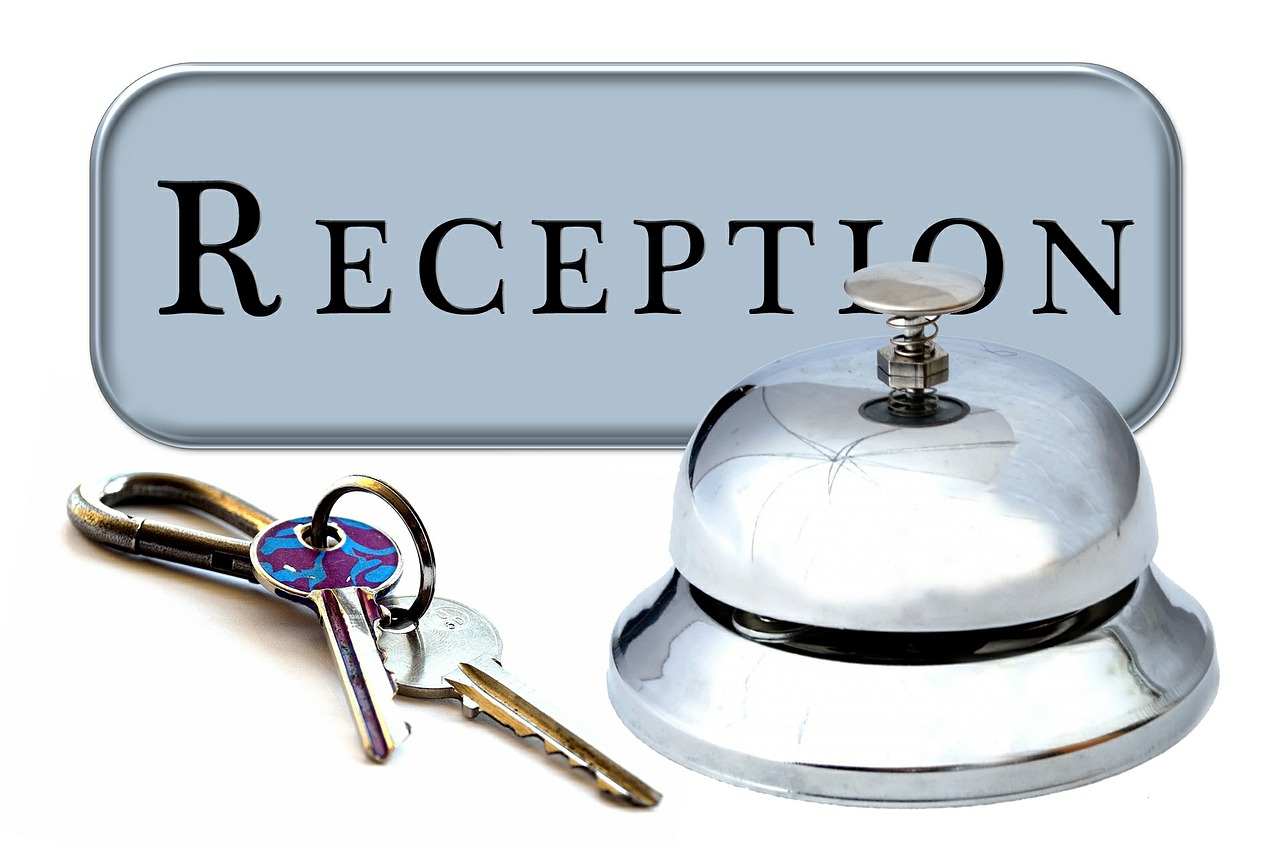 Arrival from  2 PM
Departure to   10 AM
Other time is possible only by mutual agreement.
There is no permanent service at the reception.
We recommend arranging your arrival time by phone at:     +421 944 990 515
Information
Boarding of guests
Individually
Families or small groups can prepare meals themselves in our guest kitchen.
On request
After agreement we will prepare meals according to your requirements in our new catering section.
Breakfast, half board, full board or adventure boarding.
INFORMATION
Services and options
School events
Trips, swimming and ski courses, school trips, sports camps …
Corporate events
For companies we prepare trainings, meetings, teambuilding …
Family events
We will prepare your birthday celebrations, anniversaries, kary, baptism and graduation celebrations
Relaxation room
After hiking, skiing or just like that.
For our guests we have prepared a private relaxation room with sauna and deck chairs.
Relaxing music, light therapy and pleasant warmth will make you beautifully relaxed.
WiFi free
Throughout the building is possible to connect to high-quality wifi network for free.
Free parking
Parking for guests is provided in the illuminated parking lot in front of the building or in an enclosed yard.
Comfort in the bath
In the heating period it is heated by pleasant underfloor heating.
Conference room
Flipchart equipment, sound system, large LCD TV, 40 chairs.
Relaxation room
Sauna, deck chairs, relaxation music and lighting, shower, toilet.
Ski room
Heated room with ski rack and ski shelves.
Closed yard with gazebo
Sitting, relaxing and playing in the open air.
Barbecue and fireplace
Possibility of grilling, roasting or renting a kettle for self-cooking on the fireplace.
Darts
Take the dart-to-target competition.
Location & Nearby Attractions
Liptov, formed by the districts of Ružomberok and Liptovský Mikuláš is full of attractions that are worth seeing. Come and see for yourself.
GOTHAL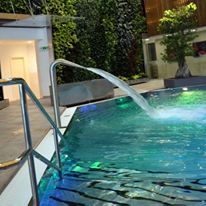 Directly in the village is located new, yet undiscovered swimming relaxation complex GOTHAL.
In addition to the swimming pools, there is a wellness center, restaurant, bowling, fitness, climbing wall, playground, etc.
You can also book Floating – a stay in the unique Dead Sea saltwater pool from Israel.
Distance 1,5 km
Park Snow Donovaly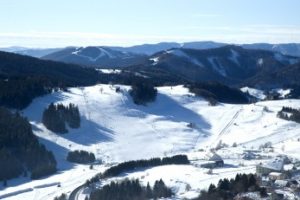 An important winter resort of Slovakia, which is also visited in the summer months due to the beautiful nature and many new attractions.
Ski Park Ružomberok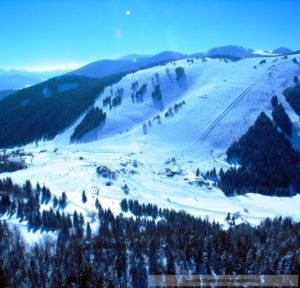 Ski Park Ruzomberok is a popular place for domestic and foreign tourists, both in summer and winter.
Aquavital Lúčky
They are one of the oldest in Slovakia. It also includes a year-round Aqua-Vital Park with outdoor, indoor pools and a vital world.
Gino Paradise Bešeňová
It was created by hot springs of medicinal waters, which rise from the depth of 1987 meters through a well at 60 ° C.
Tatralandia holiday resort
It is the largest year-round area of water entertainment in Slovakia, the Czech Republic and Poland.
Čutkovská valley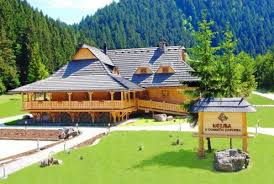 Čutkovská Valley near Ružomberok is one of the most popular tourist attractions. There are beautiful wooden restaurants, trout pond, various pets, giant – area for children and beautiful nature.
Distance 21 km
Vlkolínec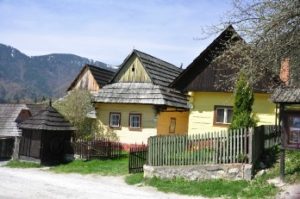 It is a UNESCO World Heritage Site.
Liptovská Mara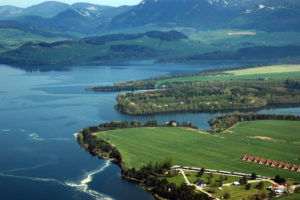 It is a dam built on the river Váh, in the center of Liptov, where thousands of visitors come in every summer. With 365 million m3 of water, it is the largest in Slovakia.
Demänovská valley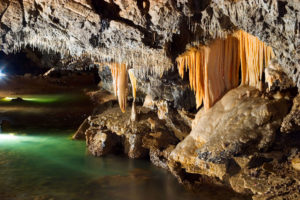 There are several caves accessible in Liptov and it is up to you where you choose. The most visited caves include the Demänovská Cave of Freedom and the Demänovská Ice Cave.
Habakuky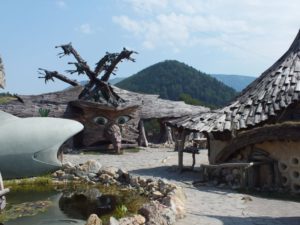 Visit the fairy-tale village of Donovaly and bring your children to the living world of Dobšinský fairy tales.
Visit the beautiful and diverse Liptov
We have rooms available!
Book your stay and come see for yourself
           Reviews
        They said about us
If you didn't like it, tell us. If you like it, we will be happy if you tell others.
Our goal is a satisfied guest who will be happy to come back.
After a year we returned to this accommodation again because, as a year ago and now we were all, a very large number of extremely satisfied. The facility is cosily furnished, it is clean, the fireplace in the common room adds to a pleasant atmosphere, gazebo in the yard with the possibility of cooking stew (we did not have to bring a kettle) and a very good price. The owners are helpful and nice. I highly recommend
Ubytovňa spĺňa turistický štandard veľmi dobre. Po dnešku chcem vyzdvihnúť ústretovosť majiteľov zariadenia. Mali sme nejaké drobné požiadavky navyše a v rámci možností nám po dohode bez problémov vyhoveli. Ďakujeme ešte raz.
Great staff, Martin and family help me with everything I needed. The location is perfect to go hike in vel'ka fatra mountains. Nice rooms and clean bathrooms. Kitchen were very complete as well
Accommodation is suitable for hiking trips to the surroundings with the possibility of regeneration in the nearby Gothal Aquapark. Good price for accommodation with facilities (toilet, shower in the room) + shared kitchen. We were satisfied. Can only recommend. Thank you.
Very nice accommodation for a very good price, what our students appreciated. Bathroom and toilet in each room, barbecue and gazebo in the area, equipped kitchen – an ideal place for a school trip. Availability of links, playground nearby, accommodating access and the willingness of the owner to accommodate us earlier. We lived a beautiful trip to Liptov and it is thanks to the accommodation you provided.
Už druhýkrát sme tu mali náš týždňový kurz výroby mydiel a kozmetiky. Pán majiteľ je veľmi milý a sympatický, ústretový. Nie je jednoduché nájsť priestory, ktoré spĺňajú všetky nároky na ubytovanie i samotné priestory pre kurz za dobrú cenu. Za nás znovu veľká spokojnosť, ďakujeme!
Do you have any questions?
Ask the host
Liptovská Osada č.325, 034 73 Liptovská Osada
Sme partnerským ubytovacím zariadením PARK SNOW Donovaly a naši hostia môžu prostredníctvom zľavovej karty PARK SNOW Card získať zľavy pri využívaní služieb u viacerých partnerov na Donovaloch alebo v blízkom okolí.
V zimnej sezóne 2019-20 môžete u nás požiadať o vydanie tejto zľavovej karty pri ubytovaní na 2 až 4 noci – krátkodobý pobyt,    resp.5 až 8 nocí –  dlhodobý pobyt.
Jej držiteľom je hosť, starší ako 6 rokov, ktorý sa u nás ubytuje v období od 1.12. do 31.3.2020.
Karta je hosťovi vydaná na základe vopred zaslanej záväznej objednávky majiteľovi ubytovacieho zariadenia. Karta je vystavená na meno, s dátum narodenia a je neprenosná.
Karta je držiteľovi aktivovaná v deň nástupu alebo nasledujúci deň po dni nástupu hosťa na pobyt. Platná je počas pobytu hosťa a jej cena je 2,90€ (vrátane DPH).
Ak máte záujem pošleme vám formulár ktorý nám po vyplnení vrátite a mi vyhotovenie karty zabezpečíme.
Najvyužívanejšia zľava je zľava -20% z ceny 3 dňového, resp.6 dňového skipasu.
Ak ste ešte tento rok nevyužili príspevok od zamestnávateľa vo výške 275 € na Vašu dovolenku na Slovensku, nečakajte a rezervujte si u nás pobyt na minimálne 2 noci.
Kontaktujte nás a my Vám poradíme ako príspevok využiť a vystavíme Vám aj doklad na bezproblémové preplatenie.